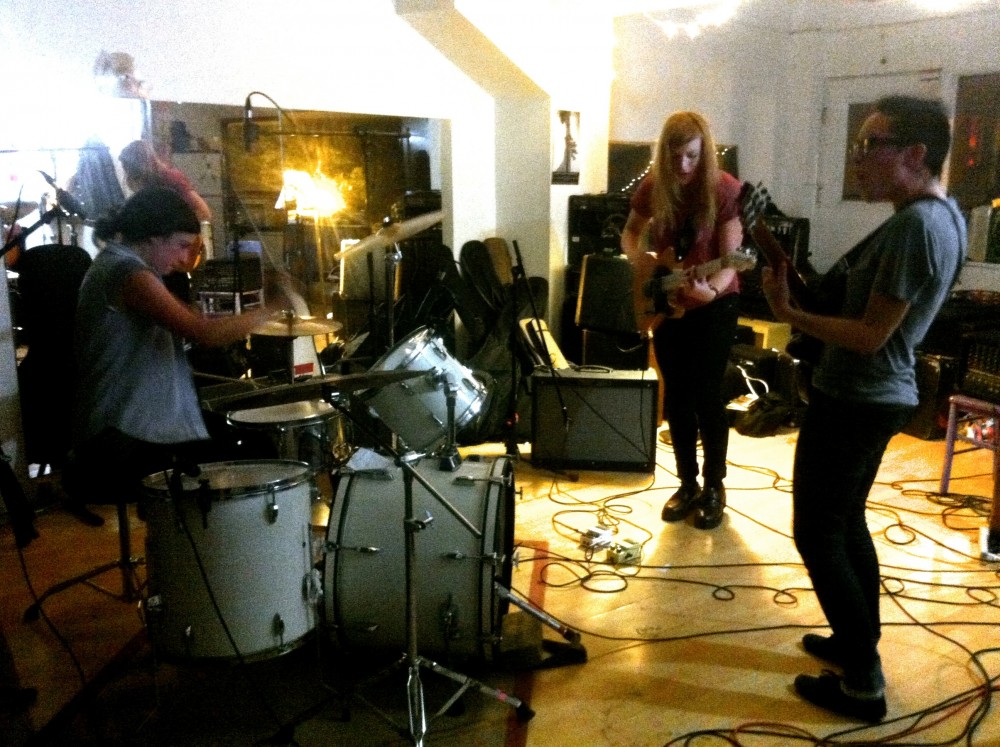 Heathers
Back in September 2013, I had the distinct pleasure of working with local power trio Heathers on their debut EP. The band had only been together for a few short months at the time, but their style had already seriously taken shape. Over the course of two evenings, the band nailed down four of their original tunes live off the floor, complete with some seriously confident overdubbed vocals.
The result: thirteen and a half minutes of sassy post-riot-grrl gold!
Respect the Room
Live off the floor recordings are hugely influenced by the room they are recorded in. Since we were working out of a modestly sized practice space with almost no baffling or sound treatment, bleed was destined to be a big part of our sound. Instead of trying to fight it with the limited tools at our disposal, we decided to embrace it.
By making sure the drums and amps were spaced far enough apart to maintain a certain degree of signal separation (and checking closely for phasing issues), we were able to use the bleed to make the instruments all sound even bigger and badder, while still having lots of clarity from their close mics.
Compress, saturate, and presto: Big tones from small amps!
Drum Detail
In the past, I've worked with some pretty hard hitting drummers. Bashing the skins in a smallish, reflective room can lead to either excellent room tones (a la Debt), or serious headaches when mix time roles around.
In contrast with those situations, Nikki from Heathers plays with a rather light touch. Since the room was less "excited" by each individual drum hit, the close mics did the heavy lifting on the drum sounds, leaving us with a tight, clean sound.
All of the drums have a really up front sound, making small dynamic changes very noticeable and keeping each element distinct.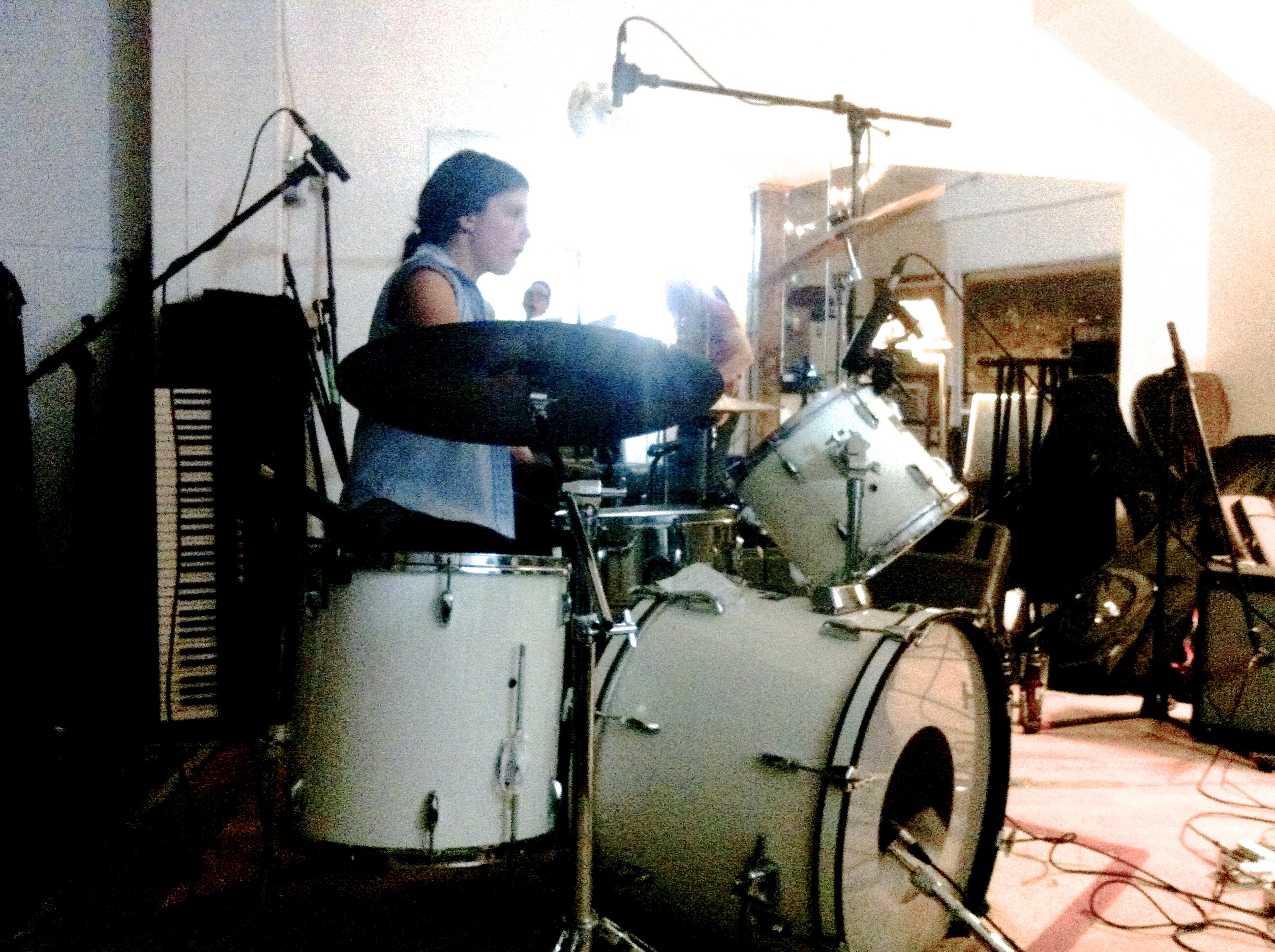 Vox Populi
When it came time to track vocals, my biggest job was staying out of the way. Both Helen and Heather brought extremely confident pipes to the session, and almost all of the vocal tracks were done in one or two takes. They sound equally intense singing about being kettele'd at a demo as they do swimming at the local Y, it's truly something to behold.
The EP has been really well received so far, and on February 15th the band will be celebrating the launch of their first music video, for the track Damage. (Bonus: I'll be doing sound!)
Take a listen now so you're ready to sing along.